After ranking 10th in 2019, the U.S. wants to get back into the world's top 8.
It's been a clear upward trend for the U.S. fistballers over the past two decades, but one that hit a bit of a snag at the 2019 World Championships. After their first World Cup appearance in 1999 (11th place), they made it into the Top8 fistball nations in Argentina (2015) after finishing 9th in Austria (2011).
In Winterthur, the US boys put in a strong performance against Germany in the preliminary round, but had to settle for tenth place. But at the World Games at home in Birmingham, the team demanded a lot from the top nations (8th place) and managed to qualify for the World Championships in Mannheim with a strong third place at the Pan American Championships. Team USA is likely to have a lot planned for Mannheim to get back into forward gear.
| | |
| --- | --- |
| 2019 (Switzerland) | 10th place |
| 2015 (Argentina) | 8th place |
| 2011 (Austria) | 9th place |
| 2007 (Germany) | 11th place |
In 1999, the USA celebrated its World Cup premiere in Switzerland!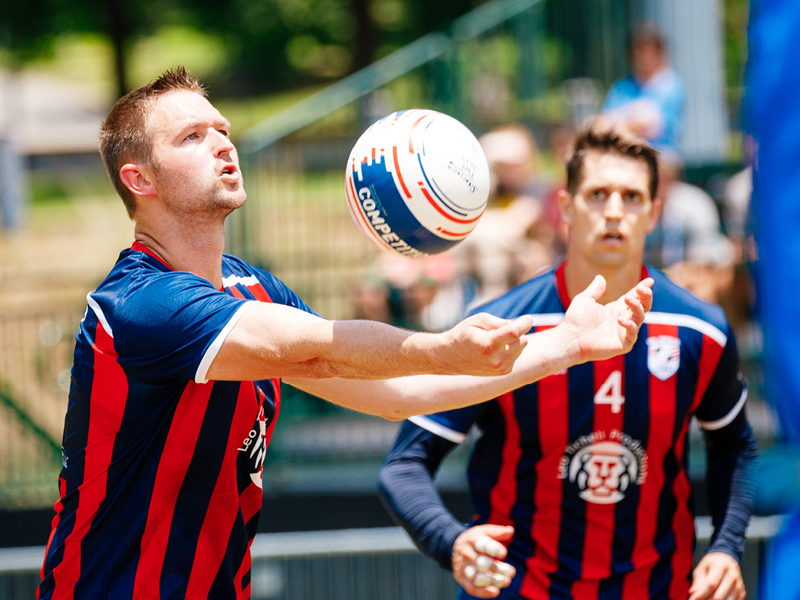 | | | |
| --- | --- | --- |
| 1 | Eric | Kindler |
| 2 | Mat | Henrichs |
| 3 | Jack | Stern |
| 4 | Todd | Strassberger |
| 5 | Daniel | Simon-Slowinski |
| 6 | Aaron | Weninger |
| 7 | Cory | Dahn |
| 8 | Kristofor | Graham |
| 9 | Pat | White |
| 10 | Mat | Ogin |
The players
These players are in the lineup for the 2023 World Cup: