Schedule
All games in Mannheim 2023 at a glance: This succeeds with the World Championship match schedule!
Whether the match to start the World Championship day, the floodlight match in the evening or the match pairing for the upcoming quarterfinal or President's Cup: On this page, all fans keep track of the matches of the 2023 Fistball World Championship – no matter whether for the matches of New Zealand against Denmark or Brazil against Namibia.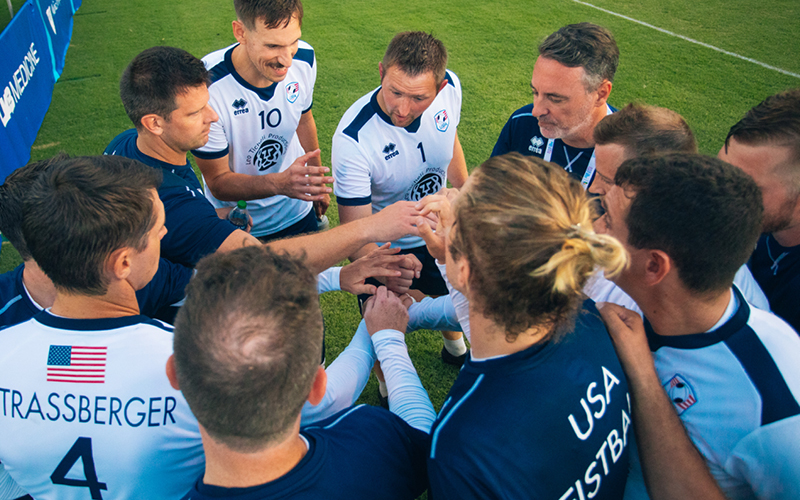 The schedule for the Fistball World Championship in Mannheim will be published in spring 2023.
Preliminary schedule*
Saturday, 22. July
09.30: Start 1st game
20.45: Start last game
Sunday, 23. July
09.30: Start 1st game
20.45: Start last game
Monday, 24. July
09.30: Start 1st game
20.45: Start last game
Tuesday, 25. July
09.30: Start 1st game
20.45: Start last game
Wednesday, 26. July
09.30: Start 1st game
20.45: Start last game
Thursday, 27. July
14.45: Start 1st game
20.45: Start last game
Friday, 28. July
14.00: Match for 9th place
15.30: Match for 7th place
18.00: Semifinal 1
20.30: Semifinal 2
Saturday, 29. July
13.30: Match for 5th place
15.00: Bronze-Medal-Match
18.00: Final
afterwards: award ceremony
* Different start and end times are still possible