Eleventh place at the World Cup premiere: New Zealand also wants to make a splash in 2023.
Within a very short time, they have become the number one team in Asia and Oceania: The New Zealanders proved that recently at the Pacific Championship in October, when they secured the title for the second time – after 2018 – in the final against Australia. And the fistballers, who made their first international appearance at the 2017 Ocean Championship, also seem to feel right at home on the World Cup stage.
At the premiere in 2019, the team finished in a respectable eleventh place – directly behind established teams such as Namibia, the Czech Republic and the USA. The women's team also attracted attention, competing in the World Games competition held for the first time in the USA and finishing in fifth place. The team from the island nation wants to use the professional structures in the association to build on the good results of the recent past – and to further establish fistball in New Zealand.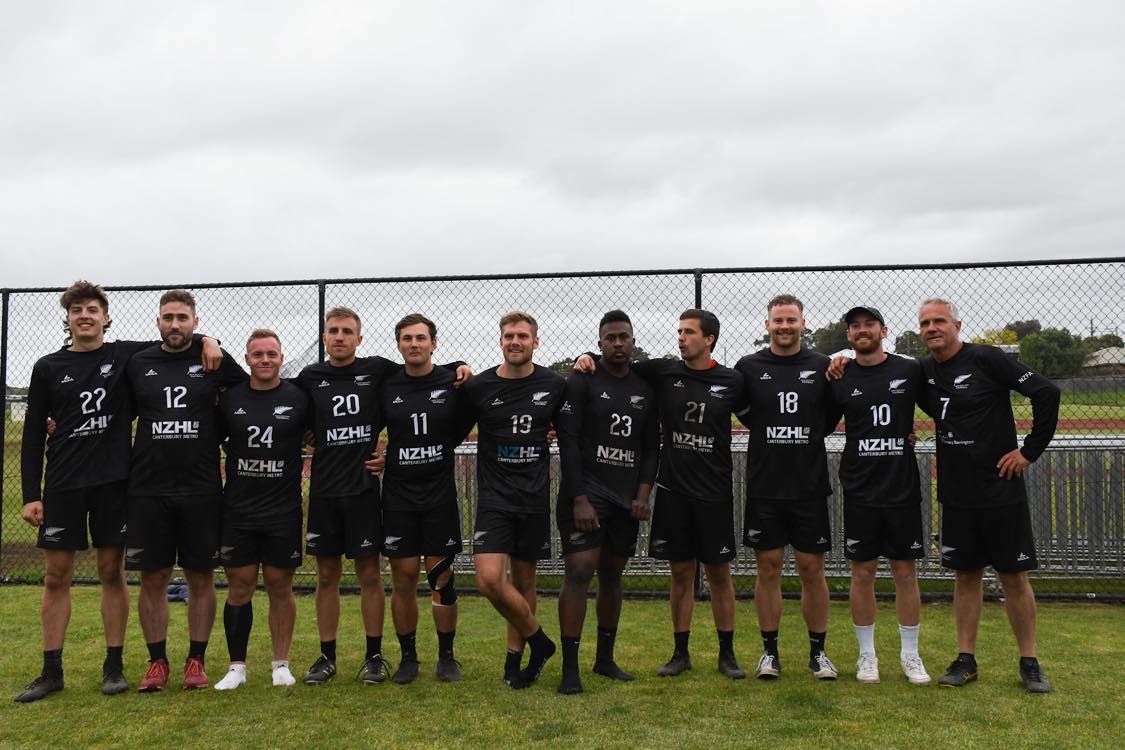 | | |
| --- | --- |
| 2019 (Switzerland) | 11th place |
Mit der Haka-Choreografie startete Neuseeland traditionell in seine Spiele.
| | | |
| --- | --- | --- |
| 1 | Leon | Vannoort |
| 10 | Blake | Hanna |
| 12 | Matt | MacDonald |
| 18 | Kieran | McSweeney |
| 19 | Jaydon | Phillips |
| 20 | Jesse | Kempf |
| 21 | Sam | Kempf |
| 22 | Josh | Cameron |
| 23 | Bill | Roser |
The players
These players are in the lineup for the 2023 World Cup: