Since 1999, Japan has been an integral part of the fistball community – world championship participations included.
They are the Asian perennial favorites in fistball: Founded in the run-up to the 2001 World Games in Akita, Japan, the national fistball team from East Asia took part in a fistball world championship for the first time in Olten in 1999 – and was also a regular guest at international title fights in the following years.
The Japanese even competed in the European Championships in the 2000s thanks to a guest starting right. In addition, Japan recently won the bronze medal at its first participation in the Pacific Championships. In addition, the Japanese have been represented at five of the past six World Championships – and have repeatedly thrilled spectators not only on but also off the court.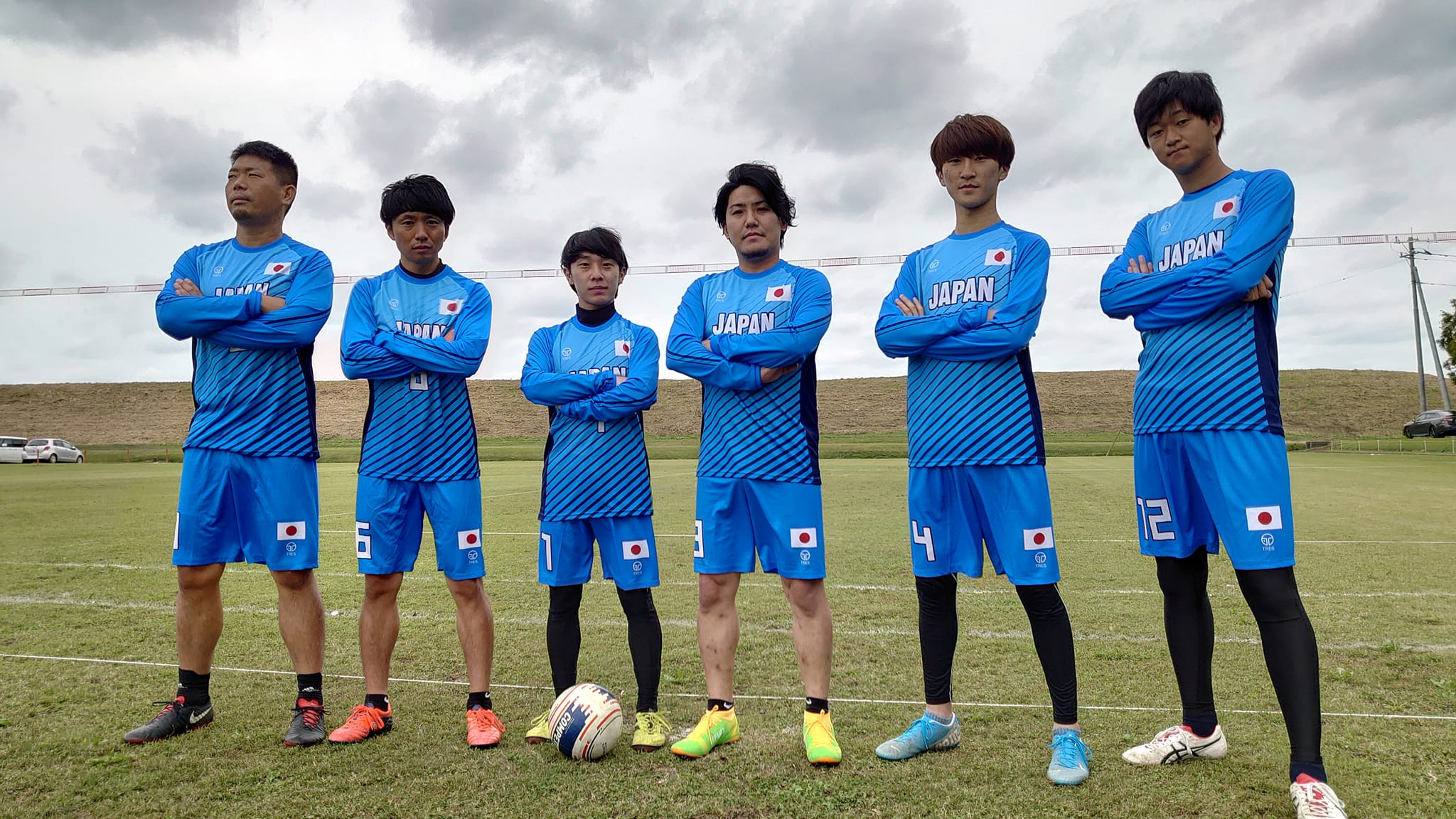 | | |
| --- | --- |
| 2019 (Switzerland) | 18th place |
| 2011 (Austria) | 12th place |
| 2007 (Germany) | 12th place |
| 2003 (Bazil) | 10th place |
In 1999, for the first time, a Japanese national team participated in a fistball world championship.
| | | |
| --- | --- | --- |
| 1 | Taiyo | Suzuki |
| 3 | Waichiro | Horiuchi |
| 4 | Yuta | Onda |
| 6 | Jumpei | Kawamura |
| 8 | Motoaki | Ochi |
| 9 | Takuma | Ogawa |
| 10 | Kenta | Onda |
The players
These players are in the lineup for the 2023 World Cup: