World Cup perennial favorite from South America: Chile takes part for the 16th time.
Chilean fistball has been closely associated with the Mödinger name for years. At the 2019 World Championships, four Mödingers – Eduardo, Cristobal, Joaquin and Alvaro – were in the Chilean line-up and finished sixth, as they did at the three previous events.
In any case, the South Americans can be described as perennial favorites. Chile has competed in all World Cup events to date and has established itself as the second South American power behind Brazil in recent years. They also want to underpin this at the 2023 championships in Mannheim.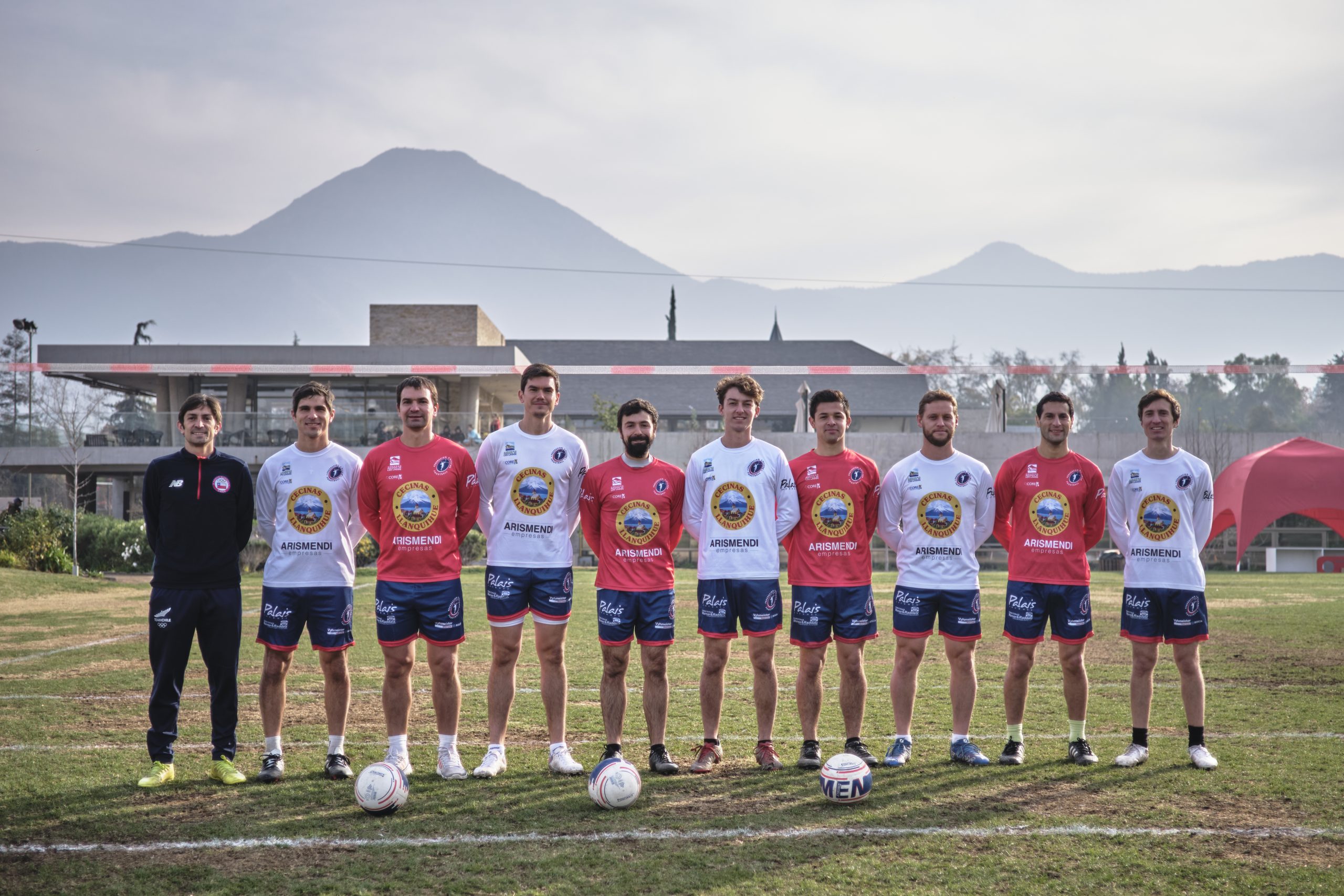 | | |
| --- | --- |
| 2019 (Switzerland) | 6th place |
| 2015 (Argentina) | 6th place |
| 2011 (Austria) | 6th place |
| 2007 (Germany) | 6th place |
What consistency: Chile has finished sixth in the World Cup four times in a row.
| | | |
| --- | --- | --- |
| 1 | Cristian | Marcos |
| 2 | Bastian | Ehrenfeld |
| 3 | Eduardo | Modinger |
| 4 | Cristian | Sanchez |
| 5 | Joaquin | Werner |
| 6 | Christian | Wellmann |
| 7 | Lucas | Wilhelm |
| 8 | Alvaro | Modinger |
| 9 | Andres | Gruss |
| 10 | Joaquin | Modinger |
The players
These players are in the lineup for the 2023 World Cup: