From Down Under to Mannheim: Australia plans third World Cup participation in 2023.
It is a curious story how fistball gained a foothold in Australia thanks to Rolf Petersen. In order to be able to play against his brother Leif (South Africa) with a national team once in his life, the current federation president started playing fistball Down Under – and established it.
At the 2015 World Cup debut (Argentina), the Australians celebrated their two victories against South Africa frenetically and – thanks in part to support from visiting European coaches – have since extended the club teams' tournament streak. For their second participation in 2019, Australia finished 16th out of 18 teams.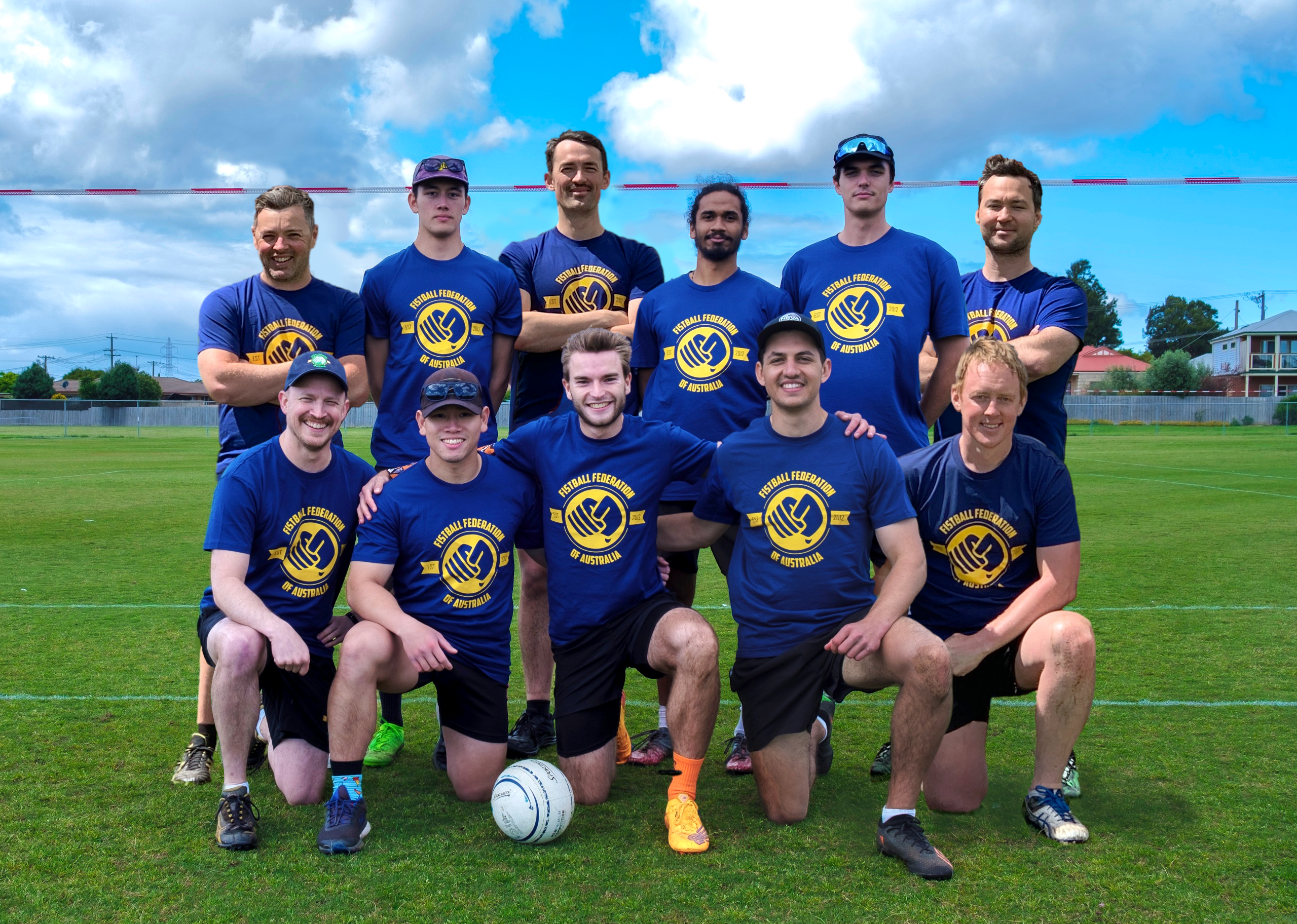 | | |
| --- | --- |
| 2019 (Switzerland) | 16th place |
| 2015 (Argentina) | 13th place |
Australia made its international debut at the 2014 Asian Cup (Pakistan).
| | | |
| --- | --- | --- |
| 2 | Josh | Bevis |
| 3 | Rod | Matthews |
| 4 | Jon | Morley |
| 5 | Jason | Hughes |
| 6 | Nila | Poudal |
| 7 | Jon | Yaw |
| 10 | Emlyn | Evans |
| 11 | Tom | Watkin |
| 14 | Lewis | Jupp |
| 17 | Jackson | Cousins |
The players
These players are in the lineup for the 2023 World Cup: